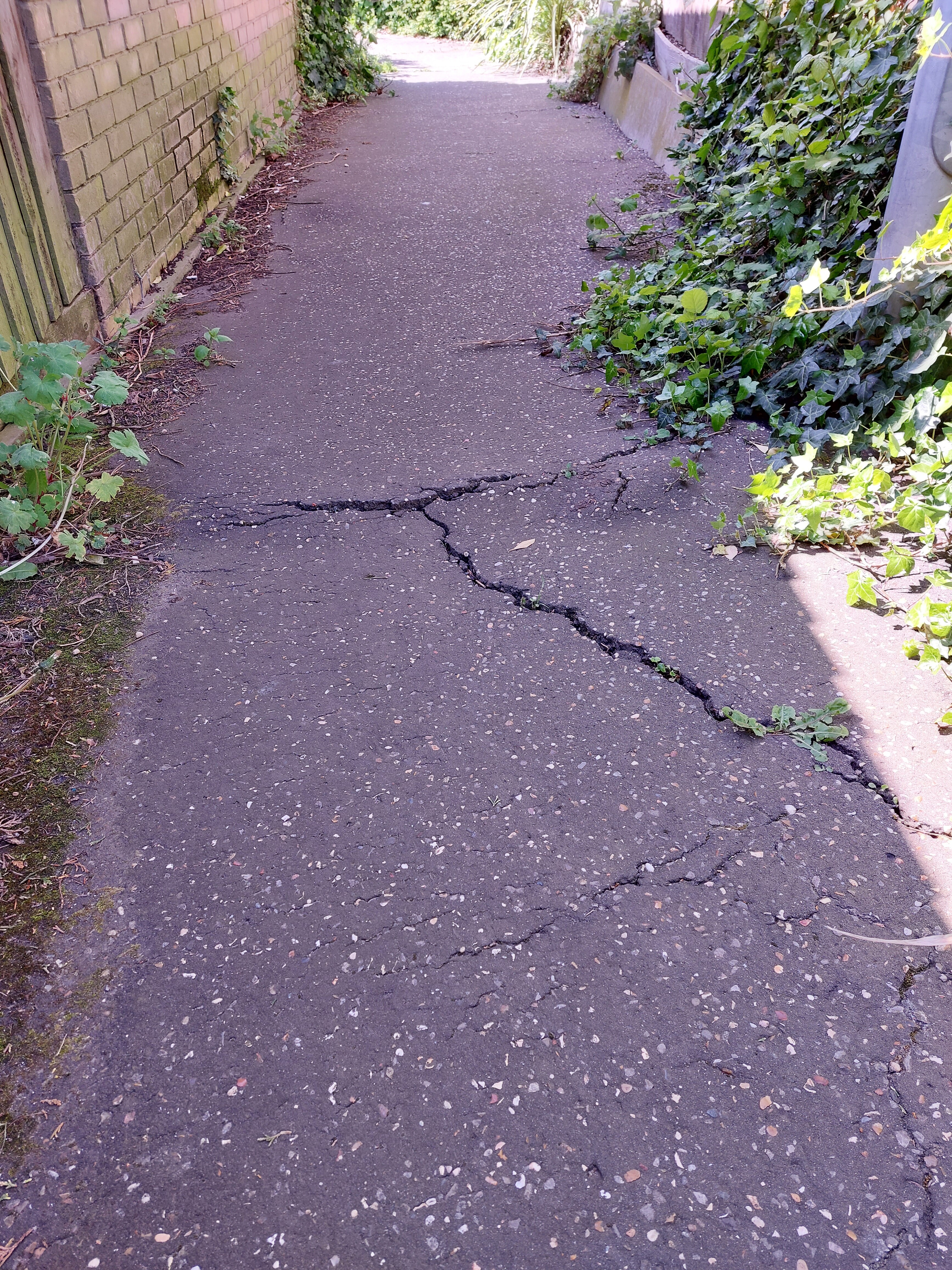 Like many SWF residents, I often use the footpaths which criss-cross the town, simultaneously boosting my fitness and well being, reducing pollution levels by leaving my car at home and also saving money by not using petrol.
However, whilst this should be a pleasant exercise, it has become more of an obstacle course. The condition of the footpaths in SWF is horrendous. The levels of the paths are undulating, sunken and very irregular, becoming slippery and dangerous when wet or strewn with fallen leaves. Large cracks in the surface are not only trip hazards but soon encourage weeds, and there is growth spreading under garden fences across the width of the paths. While it may be arguably down to individual residents to make sure their hedges/bushes do not overgrow the public footpaths, and surely this should be monitored, they are not responsible for general maintenance.
We understand the situation is that Essex County Council is responsible for the surface and Chelmsford City Council for anything loose on the footpath or hanging from public land adjacent to a footpath. A complicated division of responsibilities and when making similar enquiries in the past regarding this matter, I was told by ECC that the responsibility for footpath maintenance lies with CCC. CCC simultaneously declared that it was the job of ECC. A classic case of "passing the buck" and consequently nobody does anything and the situation deteriorates even more.
This neglect needs addressing before the summer when people will be out and about more in SWF and children may need to use these footpaths to avoid crossing roads. Residents need to be able to use footpaths with confidence and not be forced back into their cars as the easier option when moving around the town.
Will the authorities ignore this problem until someone has an accident, sues whichever Council is finally found to be liable, and damages are paid, money which could have gone towards making these footpaths usable?
Sheila Miles
We urge residents in the first instance to contact Essex Highways and/or our Essex County Councillor Bob Massey about any issues with the state of our footpaths.