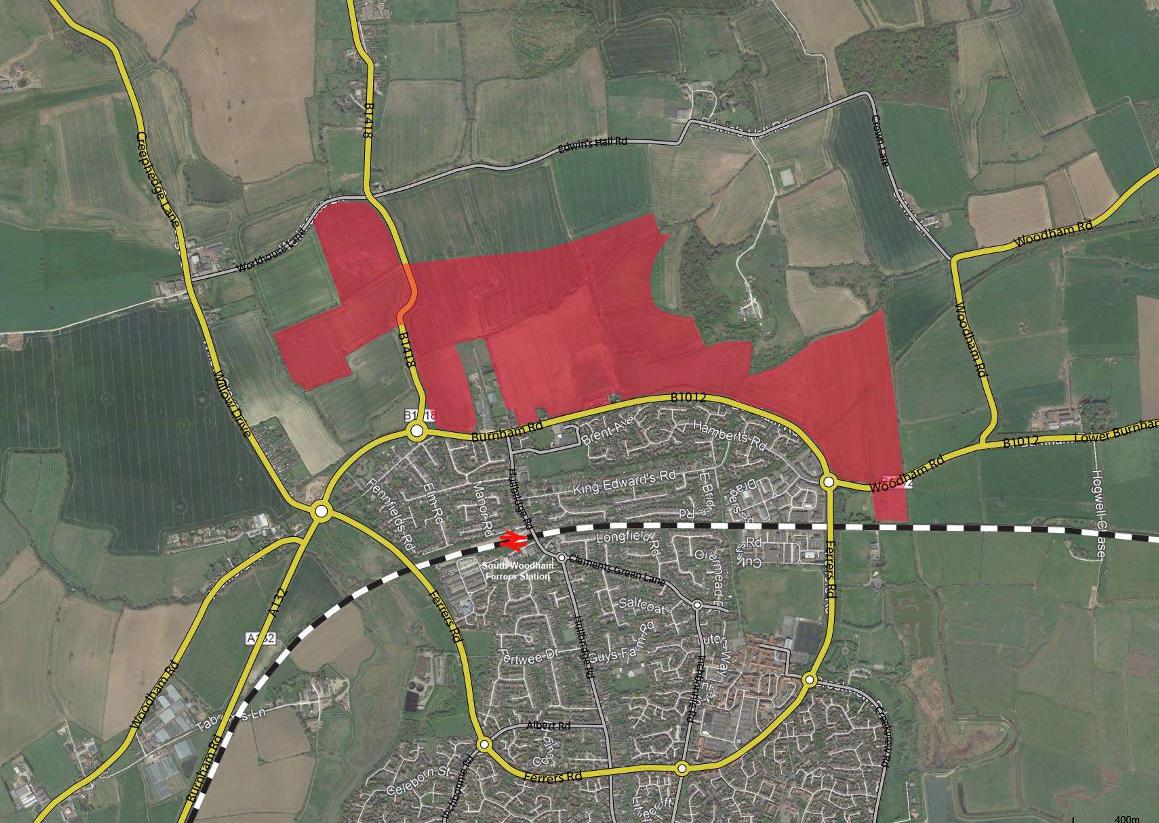 NORTH OF BURNHAM ROAD DEVELOPMENT, PLANNING APPLICATION. The hybrid Planning application (21/01961/OUT) for the development to the North of our town is available for comment now, including the proposals for the Burnham Road (B1012). If you want to look at Countryside/ECC's HYBRID planning application for their proposals for the site, the documents are available at: Planning Application 21/01961/OUT
The closing date for submitting your comments is now 7th January 2022, thanks to Cllr Ian Roberts, who convinced Chelmsford City Council that for such a large application three weeks was too short!
Contained deep in the available documentation in Appendix 10-2 Drainage Strategy Part 1 page 7, is the following proposal in respect of foul drainage (sewers) modifications.
"To aid the potential capacity issues within the western network, it is proposed that an existing development of c.140 homes, located to the south of the proposed pumping station, will be redirected through the proposed pumping station into the eastern network. This will enable to partially offset the impact of the new development on the western network.
It will be necessary to discuss with Anglia Water whether they will adopt any surface and foul water network. If they are unable to adopt the network, it will be maintained by a management company appointed by the developer...
...In the absence of any public bodies to adopt the proposed retention basin and other SuDS within the proposed development, a management company will be employed to undertake the required maintenance of these features. Details of these arrangements are subject to confirmation during the detailed design process."
Where you read 'management company' read 'fees from residents' on top of normal charges from Anglia Water. The c140 existing dwellings are likely to be from the Brent Avenue/Redshanks Crescent area but Countryside aren't giving details yet!
We urge all residents, to make your comments on this application by the due date, please don't leave it to others!