Thank you - Chelmsford City Council.
We were approached a few weeks ago by a resident who had fallen in the revamped play area near Compass Gardens and sustained two cracked ribs. The accident happened in the area where "bumps" had been installed but had not been highlighted to make them clearly visible.
We contacted the City Council Parks Department, and we are delighted to say that they have responded to our concerns and the "bumps" have been ringed in bright yellow to make them easy to see.
There is still the question as to the future of the small play area adjoining the car park near the Rugby Club. We understand that this is to be demolished to enlarge the car park. We recognise the need for more parking provision at Saltcoats Park to accommodate users of the sports fields and reduce the incidence of parking along Ferrers Road. However, residents have approached us to say they are upset about losing this play area. It is in an ideal location as it is near the toilets and has a sand pit and small hillocks which little children love. The City Council say that the equipment is old and sand pits are unhygienic, as they can be contaminated (but so can playing fields).
There have been two play areas in the parks for many years, and although they have revamped the larger one in Compass Gardens, it would still amount to the loss of a very popular play area.
The new play area attracts older children up to 11/12 years old, and while they are enjoying themselves it can be intimidating for the very young ones. We would like to see play areas suitable for children of all ages so that all our children can play safely and enjoy themselves.
We suggest that City Council remakes (or moves) the enclosed toddler friendly play area to a site adjacent to the new Compass Gardens play area before extending the car park, so no loss of amenity is suffered by our smallest residents. We believe that some of Chelmsford City Council's Community Infrastructure Levy (CIL) could and should be used to achieve this.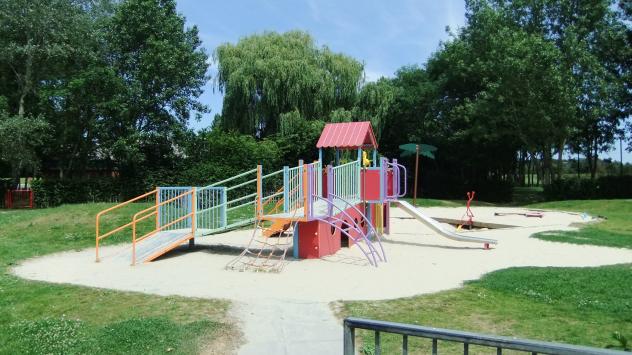 We urge residents concerned about this loss of amentity to contact your City Councillors or the Parks Service at Chelmsford City Council